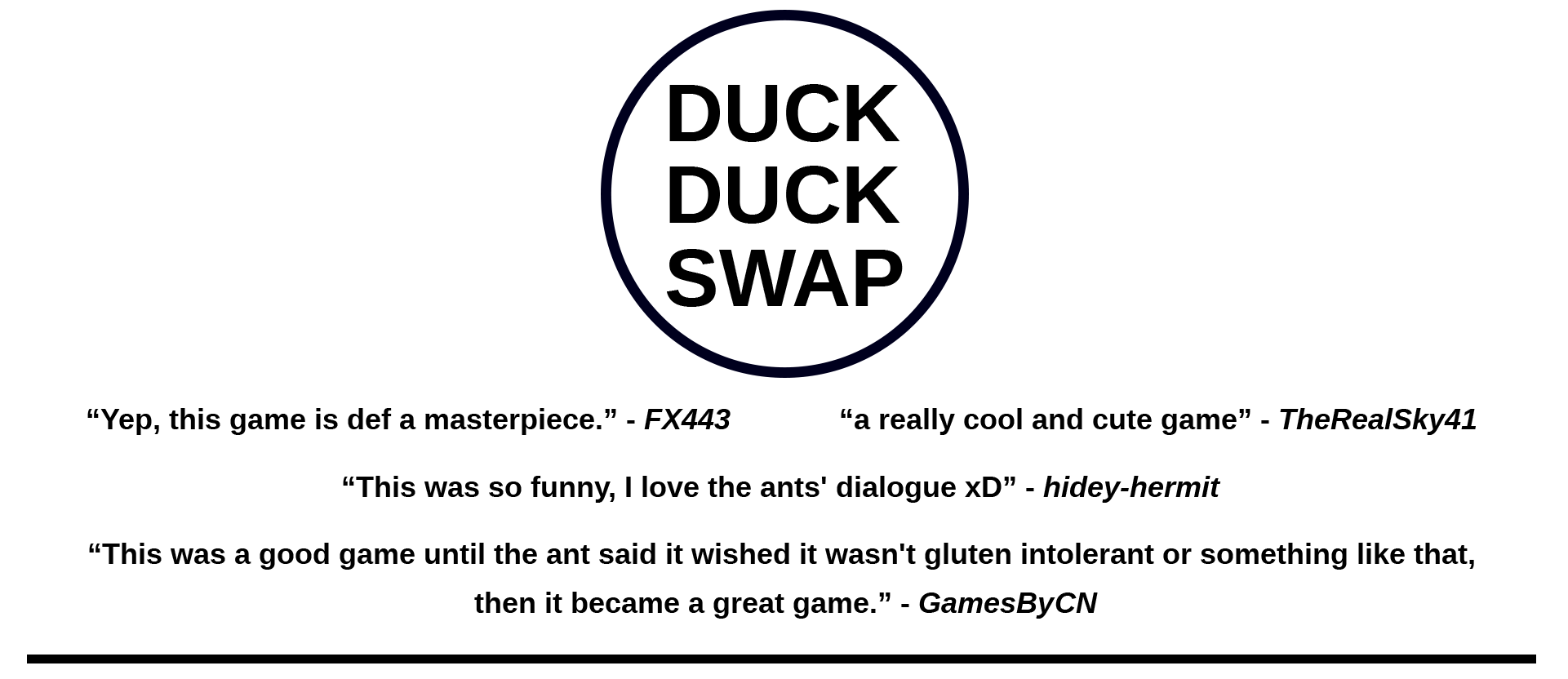 duck duck swap
Comments
Log in with itch.io to leave a comment.
Such a cute and funny game, I love ducks! <3
Finally played on desktop. Yep, this game is def a masterpiece. I did run much better on desktop. If you deal with the culling business, this could be a very relaxing game.
Thank you so much for playing! That is such a lovely compliment, thank you so much!! I'm glad it ran for you better, I've been researching performance improvements for the patch & hopefully will be able to get things running smoother overall in an update. Thanks again! :~)
Why is it so laggy? Maybe it's my computer...
Sorry it seems to be a processing issue with the web build, the downloadable version shouldn't have this issue!
MI will download it but my computer is too old to unzip files lol... :(
Oh no sorry! I'll let you know if I'm able to fix the lag issue in the future so you can play the web version!